A lightweight sunscreen that protects the skin against UVA and UVB rays. Thisbroad-spectrum sunscreeneasily blends into skin to provide light to medium coverage for a seamless finish. With a combination of botanical extracts and antioxidants, it helps to balance skin tone, restore radiance, refine skin texture and retain moisture while combating free-radical damage.
一款质地轻盈的防晒霜,可保护肌肤免受紫外线UVA与UVB的侵害。此防晒霜能轻易地的在脸上推开,遮瑕修颜,肌肤显得清透灿亮。此配方添加植物萃取及抗氧化成分,有助于均匀肤色、提高肌肤光泽度、优化肤质、补水保湿与抵御自由基侵害。
Application: Apply at the end of your daily skincare routine. Can be used as a foundation.
用法:作为日常护肤的最后一个步骤。亦可当作粉底液使用。
Main Ingredients活性成分:
Titanium Dioxide 二氧化钛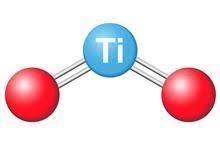 A great broad-spectrum SPF ingredient for sensitive, redness-prone skin
广谱防晒成分适合敏感、易泛红的肌肤
Protects skin from UVA and UVB radiation by forming an invisible barrier on your skin's surface that reflects and scatters UV rays
能在肌肤表面形成一层隐形屏障,反射与散射紫外线,保护肌肤免受紫外线UVA和UVB的伤害
Scutellaria Baicalensis Extract 黄芩萃取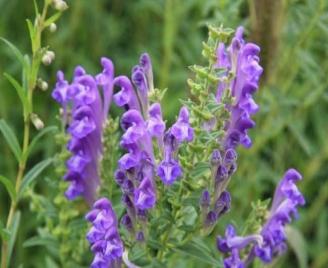 Rich in flavonoids which are antioxidants that protects the skin from oxidative damage
蕴含抗氧化物类黄酮,可保护肌肤免受氧化损伤
Has strong UV-absorbing ability, provides protection from sun damageand prevents sunburn.
其紫外线吸收能力强、可保护肌肤免受阳光灼伤
Visibly fades and reduces pigmentation associated with aging and exposure to UV light
可显著地淡化与减少由老化与紫外线造成的色素沉淀
Laminaria Ochroleuca Extract楔基海带萃取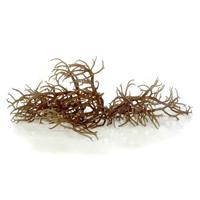 Replenishes lipid barrier, enhances barrier functions and locks in essential hydration
补充与重建脂质屏障、强化表皮屏障的功能性与锁住肌肤所需的水分
Protects the skin as a DNA protection after UV stress as it inhibits the formation of "Sun Burn Cells" led by UV
保护肌肤免受紫外线造成的DNA伤害因为它能抑制紫外线"晒伤细胞"的生成
Possesses immediate soothing and anti-inflammatory properties
具有瞬间舒缓与抗炎的特性
Rich in nutrients that smooth and hydrate the skin
蕴含营养,能滋养肌肤,使肌肤柔滑水润