Cell Renew Serum helps to rejuvanate and repair the skin after external aggressions. UV light, pollution and stress, smoothens the skin and refines its texture. Restores the structure of a young firm and clear complexion.
细胞再生精华有助于在外部侵害后重新焕发和修复皮肤。紫外线,污染和压力,使皮肤光滑,并改善其质地。恢复年轻公司的结构和清晰的肤色。
Application: To obtain maximum results. Carry out the treatment for 10 to 15days. After cleansing distribute the serum evenly over the face, neck and decollete. Apply light massage with pinching movements until fully absorbed.
如要获得最大的结果。进行治疗10至15天。洁面后,将cell renew均匀涂抹于面部,颈部和肩部。轻轻按摩,捏动,直到完全吸收。
Main Ingredients 活性成分:
Sodium Hyaluronate透明质酸钠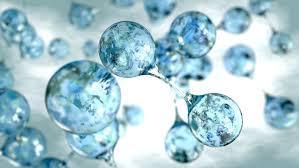 A powerful humectant that attracts water and retains moisture to plump the skin ; can hold 1000 times its weight in water
一种强效的保湿剂,能吸收水分与锁水保湿,让您的肌肤显得水润饱满;可吸收相当于自身重量1000倍的水分