Peffiny Acne Control Sunscreen SPF25
A dual action concealer that combines makeup with skincare to reduce the visibility of blemishes and imperfections while improving skin texture. This gentle, lightweight formula provides full and natural-looking coverage to effectively conceal acne blemishes, scars, redness and discolouration while protecting skin from environmental aggressors. It helps to reduce acne breakouts, soothe redness, irritation and regulate oil secretion to prevent shine on oily, breakout-prone skin, leaving a flawless, matte finish.
一款将彩妆与护肤相结合的双效遮瑕膏,可遮瑕与修饰肌肤,并改善肤质。这款温和、轻盈的配方可为肌肤提供全面而自然润色的防护,能有效地遮盖痘痘与疤痕,并修饰泛红肌肤与均匀肤色。同时,它也有助于保护肌肤免受环境侵害、减少痘痘、舒缓红肿与过敏现象和调节油脂分泌,使油性或易长痘的肌肤不再油光满面,呈现完美无瑕的哑光效果。
Application: Apply at the end of your daily skincare routine. Dab on gently with fingertips, working from the centre of the face outwards.
用法:作为日常护肤的最后一个步骤。用指尖轻轻地从脸部中央向外抹开。
Ingredients: Aqua, Cyclopentasiloxane, Propanediol, Dimethicone, Titanium Dioxide, Glycerin, C12-15 Alkyl Benzoate, Propylene Glycol, Cetyl PEG/PPG-10/1 Dimethicone, Dimethicone/Vinyl Dimethicone Crosspolymer, Talc, Sodium Chloride, Iron Oxide, Phenoxyethanol, Melaleuca Quinquenervia Oil, Eucalyptus Globulus Leaf Oil, Isopropylmethylphenol, Tocopheryl Acetate, D-Panthenol, Corallina Officinalis Extract, Pogostemon Cablin Leaf/Stem Extract.
Main Ingredients活性成分: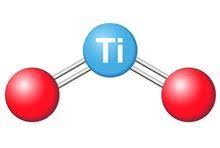 Titanium Dioxide 二氧化钛
A physical sunscreen with broad-spectrum SPF that sits on the surface of the skin.
具有广谱防晒功能的物理防晒霜,能均匀地覆盖于肌肤表面
Protects skin from UVA and UVB radiation by forming an invisible barrier on your skin's surface that reflects and scatters UV rays
能在肌肤表面形成一层隐形屏障,反射与散射紫外线,保护肌肤免受紫外线UVA和UVB的伤害
Gentle on the skin and less likely to clog pores; Suitable for sensitive, redness-prone or acne-prone skin
对肌肤温和,不阻塞毛孔;适合敏感、易泛红或易长痘的肌肤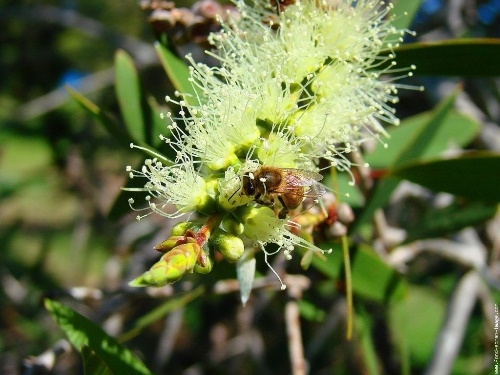 Melaleuca Quinquenervia Oil 绿花白千层精油
Commonly known as Niaouli essential oil which can support the appearance of healthy-looking skin
绿花白千层精油有助于维持肌肤健康
As a natural cicatrisant, it stimulates cellular regeneration to reduce the appearance of acne scars, blemishes and small imperfections
作为天然的愈合剂,它能刺激细胞再生,并淡化痘印、疤印与瑕疵
With antiseptic and anti-bacterial properties, it helps to clear acne and prevents new pimples from forming as it removes the buildup of bacteria
具有抗炎与抗菌特性;有助于消除痘痘与预防痘痘的形成因为它能减少细菌生长
Deeply purifies the skin, reduces oiliness and acne outbreaks
深层净化肌肤、减少多余油脂与痘痘的形成
Soothes skin irritations and maintains healthy circulation
舒缓肌肤过敏现象与维持良好的血液循环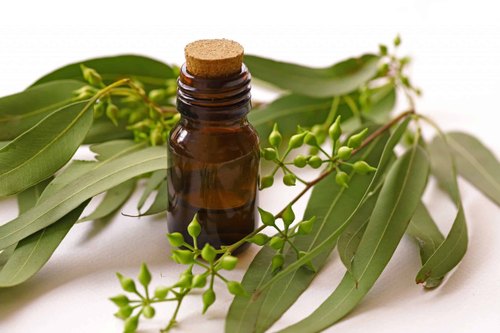 Eucalyptus Globulus Leaf Oil 尤加利精油
Possesses antiseptic, anti-bacterial, anti-inflammatory and antioxidant properties
具有伤口愈合、抗炎与抗氧化特性
Reduces inflammation, relieves skin irritations and eases itchiness
减少炎症、舒缓过敏现象和缓解瘙痒
Forms a barrier on the skin to protect against environmental damage such as harmful UV rays, toxins and air pollution.
可在肌肤表面形成一层屏障,保护肌肤免受紫外线、毒素和空气污染等环境因素的侵害
Regulates sebum secretion, boosts blood circulation and promotes wound healing
调节油脂分泌、刺激血液循环和促进伤口愈合
Delivers an intense dose of hydration and boosts the ceramide level in the skin
为肌肤提供充足的水分与提升神经酰胺的含量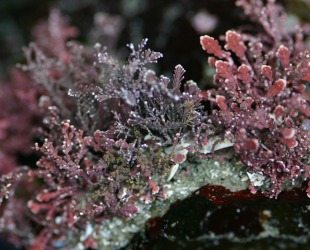 Corallina Officinalis Extract 红藻萃取
A type of red algae rich in calcium which helps to improve the skin's barrier function and regulate cell turnover
一种红藻富含钙质,有助于改善皮肤屏障功能与调节细胞更新。
A great source of essential Zinc and Copper minerals, antioxidants (polysaccharides, galactose and xylose), and MAAs (mycosporine-like amino acids which are naturally produced by marine organisms for the protection from damaging ultraviolet radiation).
蕴含肌肤所需的矿物质如锌和铜、抗氧化物(多糖、半乳糖和木糖)和类菌孢素氨基酸(由海洋生物自然产生,用于保护免受紫外线伤害)
Protects skin from photodamage and photoaging
保护肌肤,预防日光损伤和光老化
Locks in moisture and brightens skin
锁住水分、提亮肌肤